Management of urban metro and tram lines
COMSA Concesiones participates in the management of various urban metro and tram lines, such as the Málaga metro and the Besós and Baix Llobregat tram in Barcelona. It is also in charge of the signalling for the Albacete-Alicante high-speed section.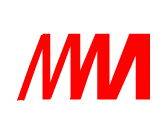 Light rail network in Malaga, Spain, comprised by two lines currently in service, which links different areas of the city while interacting with the rest of the transport network of the Malaga Area Metropolitan Transport Consortium.
Signalling of the high-speed line Albacete - Alicante
Assembly of signalling, fixed telecommunications, centralised traffic control and GSM-R mobile telephone installations.
High speed line Albacete-Alicante (Spain)
Tranvía de Murcia
Line 1
Long: 18 km.
Investment: 264 million €
Barcelona Metro
Line 9. Section 2
Long: 10,7 km.
Investment: 725,96 million €
Barcelona Metro
Line 9. Section 4
Long: 10,8 km.
Investment: 613,46 million €
Metro Ligero Oeste Madrid (ML2 y ML3)
Long: 22,2 km.
Investment: 584,20 million €